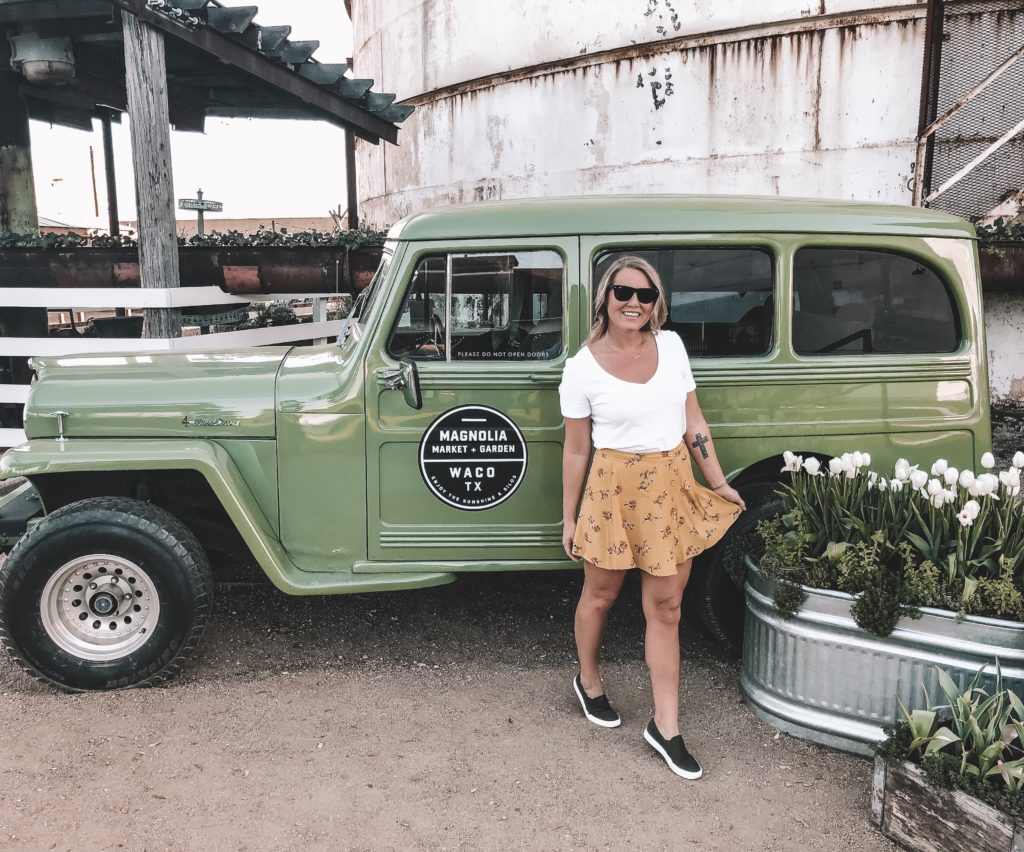 Last March I had a dream come true birthday in Waco, Texas at the fabulous Magnolia Market! It was everything I imagined it would be, and more. From the details around the yard, to the beautifully crafted and delicious baked goods. Chip & Joanna Gaines definitely know what they are doing with this amazing experience.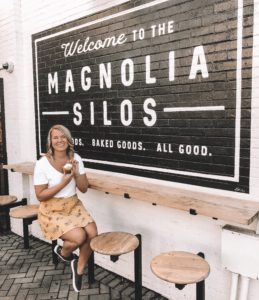 Plan Your Trip to the Silos!
If you love all things Fixer Upper, Waco is probably already on your bucket list. Here are some of my tips for making the most of your visit!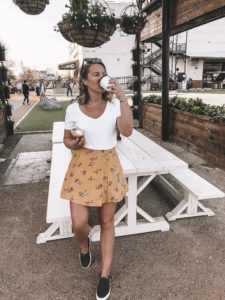 Go Early! Like right when it opens. The Silo Baking Company and the Magnolia gardens area open earlier than the Magnolia Market. We got there right when the bakery was opening to get our coffee and cupcakes. We had plenty of time to wander around, enjoy our goodies, and take tons of photos before Magnolia Market opened.
Plan your visit for a weekday. We went on 'spring break' on a Thursday and it was pretty empty. At first I thought it wasn't open! I'd seen all the talk about lines around the block and I was shocked when I arrived to an empty bakery. It made the day so much better and we got to spend more time chatting with all the nice Magnolia staff.
Skip the coffee and eat the cinnamon rolls the same day. Hehe. We loaded up on cupcakes and biscuits and cinnamon rolls to take back home. Unfortunately, the cinnamon roll didn't taste nearly as delicious as they probably would have the same day. And the coffee is nothing to write home about, so go into it knowing that.
Eat All The Cupcakes!!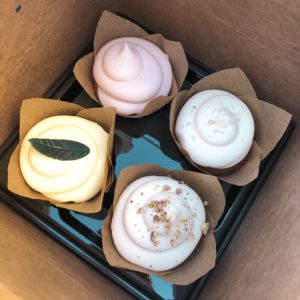 Seriously. I have never had a cupcake so delicious. Whatever the flavor, expect that cupcake to explode that flavor in your mouth. They aren't kidding around with these things. Calories be damned, try them all. You came all this way!
If you arrive when the bakery opens, then you will have plenty of time to wander around the grounds taking tons of photos or playing games on the yard. Then when the Magnolia Market opens, you will be first in line to get in!
Because it was my birthday trip, I couldn't help buying a Magnolia hoodie. It's cute and soft and everything you need in a hoodie and I get to relive my trip every time I put it on!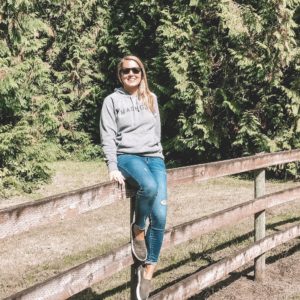 Check out my travel vlog about my visit to the Magnolia Market & RVing on the beautiful Texas beach!
Have you been to the Silos!? Let me know below!