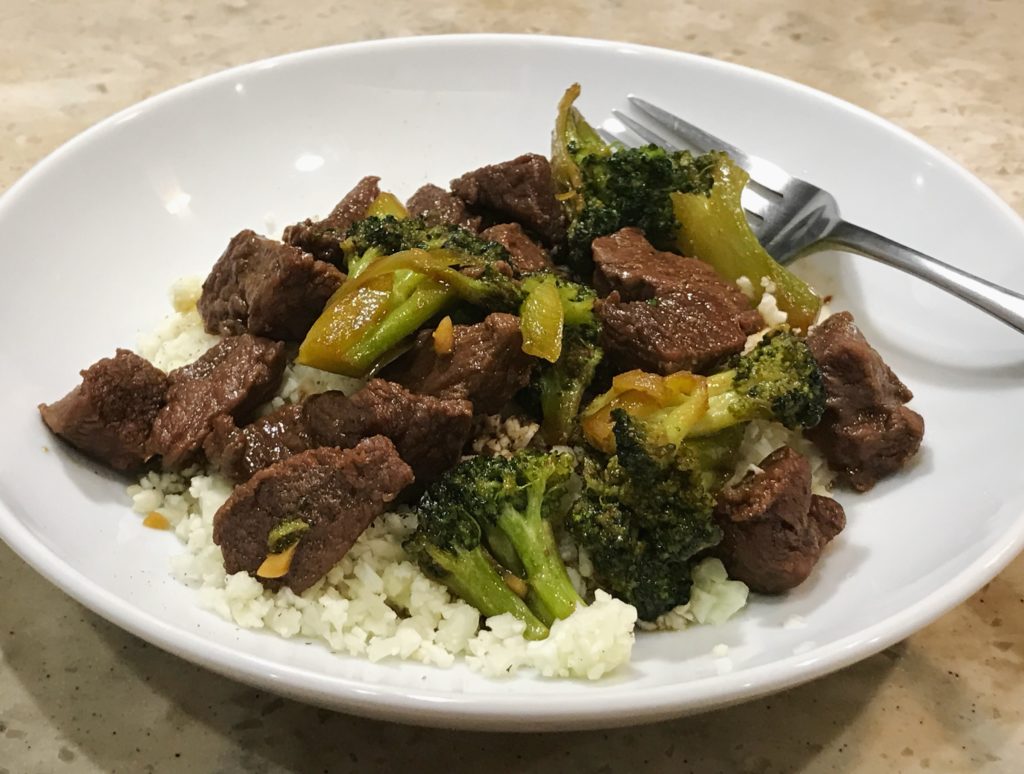 Easy Whole30 Beef and Broccoli
I'm on my 10th round of Whole30, and I have only just discovered and used Coconut Aminos. I know, I'm so late to the game. If there are two things I usually miss on Whole30, its Mexican and Chinese food. Having corn, beans, and soy on the no list make them almost impossible. Little did I know easy to make beef and broccoli were in my near future… and now on my plate, a lot!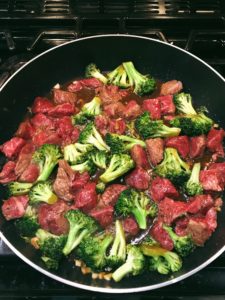 When my shipment came from Butcher Box this month, it contained steak tips and a quick search of google got me thinking, Beef and Broccoli! That can easily be made Whole30, right? I'd seen people making Asian-inspired meals on Whole30 so I knew it had to be possible.
If you haven't heard of Butcher Box, it's a must have for Whole30 or Clean Eating! Organic, Grass-fed, pasture raised meat, free from growth hormones & antibiotic, delivered right to your door. For me, it means no more out of the way trips to specialty stores for the meat I am looking for which only turns out to cost way too much! Check them out here and save $10 off AND get free ribeyes with your first box!
I had no idea just how easy indeed! Just 6 ingredients to one of the most delicious Whole30 meals I've made yet! Being the DYI-er that I am, I found a recipe I could adjust to work for my Whole30. It was so easy and so good, how could I not share!?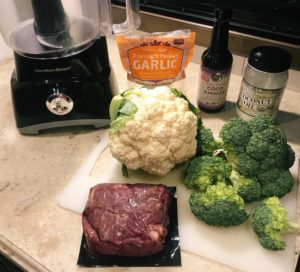 6 Ingredient Whole30 Beef and Broccoli
One small head of cauliflower, cut up
Two heads of broccoli, cut up (or about 7 cups)
One pound steak tips (or sirloin steak cut into 1″ cubes)
2/3 Cup coconut aminos (I use Big Tree Farms)
2 Tbsp coconut oil
4-6 Cloves of garlic, minced
Salt & Pepper to taste
To Make: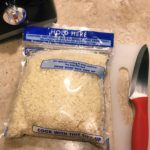 Place the cut up cauliflower in a food processor and pulse until finely chopped to resemble rice. You can also mince into 'rice' with a knife if you don't have a food processor. Place the cauliflower rice into a Ziplock steamer bag and microwave for 3 minutes.
Heat coconut oil in a large pan over medium heat and add in broccoli and garlic. Cook until broccoli starts to soften, about 4 minutes.
Add in coconut aminos and steak, season with salt and pepper. Heat until steak is cooked through, about 8-10 minutes stirring occasionally.
To Serve: Place cauliflower rice in shallow bowls, season with a bit of salt and pepper. Spoon Beef and Broccoli over the rice, making sure to get the sauce in there too! Enjoy!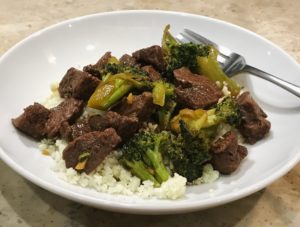 Let me know how you like it in the comments below! xo